The Pond is abuzz with excited chatter today! As you grow near, you see Sprout sitting atop a short stump, their eyes closed in concentration, while everyone huddles around them. Xiaolong waves you over.

"Friend! You made it just in time!" Xiaolong whispers, "Sprout is listening to the trees for the latest book news — they told me that the glowing sapling on their head is magical, and lets them communicate with all the plants!"

As you wait along with your friends, a breeze picks up around you, filling your nose with the scent of sunlit fields and freshly-picked apples. In a fraction of a heartbeat, the Pond itself suddenly feels more alive, teeming with light and magic and life. Sprout's eyes open. Is it you, or is their sapling glowing a little brighter than when you last saw it?

"Friends, the trees in the Pond are so wise and kind! They told me stories about the history of the Pond, and how all of you have cultivated it into such a magical place." Sprout says, their features bright and soft. "But more importantly for now, I also have the news!"
Book releases this week [October 6th – October 12th]
The Beautiful by Renée Ahdieh
In 1872, New Orleans is a city ruled by the dead. But to seventeen-year-old Celine Rousseau, New Orleans provides her a refuge after she's forced to flee her life as a dressmaker in Paris. Taken in by the sisters of the Ursuline convent along with six other girls, Celine quickly becomes enamored with the vibrant city from the music to the food to the soirées and—especially—to the danger. She soon becomes embroiled in the city's glitzy underworld, known as La Cour des Lions, after catching the eye of the group's leader, the enigmatic Sébastien Saint Germain. When the body of one of the girls from the convent is found in the lair of La Cour des Lions, Celine battles her attraction to him and suspicions about Sébastien's guilt along with the shame of her own horrible secret.

When more bodies are discovered, each crime more gruesome than the last, Celine and New Orleans become gripped by the terror of a serial killer on the loose—one Celine is sure has set her in his sights . . . and who may even be the young man who has stolen her heart. As the murders continue to go unsolved, Celine takes matters into her own hands and soon uncovers something even more shocking: an age-old feud from the darkest creatures of the underworld reveals a truth about Celine she always suspected simmered just beneath the surface.
MY FRIENDS, MY LOVES, literally everything about this book sounds so EXCITING. I, for one, am unashamedly ecstatic to finally be getting vampires of color in my YA historical fantasy. I've heard so many good things about Renée's writing from her earlier books, and cannot wait to get my hands on this!
Releases on the 8th of October. Add this book on Goodreads.
---
The Best at It by Maulik Pancholy
From actor Maulik Pancholy comes an incredibly charming, heartfelt middle grade debut about Rahul Kapoor, a gay Indian American boy coming into his own in a small town in the Midwest.

Rahul Kapoor is heading into seventh grade in a small town in Indiana. The start of middle school is making him feel increasingly anxious, so his favorite person in the whole world, his grandfather Bhai, gives him some well-meaning advice: Find one thing you're really good at. And become the BEST at it.

Those four little words sear themselves into Rahul's brain. While he's not quite sure what that special thing is, he is convinced that once he finds it, bullies like Brent Mason will stop torturing him at school. And he won't be worried about staring too long at his classmate Justin Emery. With his best friend, Chelsea, by his side, Rahul is ready to crush this challenge… But what if he discovers he isn't the best at anything?
My heart is always so full when I see queer Asian middle-grade stories! The struggle that this book explores also sounds so very real — I too have definitely felt that I didn't have anything that I was particularly good at, especially when I was a kid. This book sounds like it was written for the kids who have always felt mediocre, more sidekick than hero in their own story, and I hope that it brings comfort to the readers it was written for.
Releases on the 8th of October. Add this book on Goodreads.
---
By Any Means Necessary by Candice Montgomery
On the day Torrey officially becomes a college freshman, he gets a call that might force him to drop out before he's even made it through orientation: the bee farm his beloved uncle Miles left him after his tragic death is being foreclosed on.

Torrey would love nothing more than to leave behind the family and neighborhood that's bleeding him dry. But he still feels compelled to care for the project of his uncle's heart. As the farm heads for auction, Torrey precariously balances choosing a major and texting Gabriel—the first boy he ever kissed—with the fight to stop his uncle's legacy from being demolished. But as notice letters pile up and lawyers appear at his dorm, dividing himself between family and future becomes impossible unless he sacrifices a part of himself.
A bee farm! GUYS! This sounds so interesting! I know firsthand how precarious the process of moving away for college can be, so I'm really interested to read how this book tackles what is undoubtedly a sensitive period in Torrey's life. I also love that we're getting books that just casually mention that their protagonists are queer now, too! 
Releases on the 8th of October. Add this book on Goodreads.
---
Heart of the Moors by Holly Black
From New York Times bestselling author Holly Black comes a captivating original novel set between Disney's Maleficent and Maleficent: Mistress of Evil, in which newly-queened Aurora struggles to be the best leader to both the humans and Fair Folk under her reign; her beau, Prince Phillip, longs to get to know Aurora and her kingdom better; and Maleficent has trouble letting go of the past.
Listen. I have a lot of love for fairy tales, okay. From Disney movies to the Chinese folktales I learned growing up, I've always been super enamored with myths, legends, and tales as old as time… So I'm really excited for this! I know this book is mostly a movie tie-in for the reboot of Disney's Maleficent, but I've heard a lot of good things about Holly's writing, so I'm cautiously optimistic. I hope this book delves a little deeper into the fae realm in the fairy tale universe, as well as Maleficent and Aurora's relationship!
Releases on the 8th of October. Add this book on Goodreads.
---
Orpheus Girl by Brynne Rebele-Henry
 Abandoned by a single mother she never knew, 16-year-old Raya—obsessed with ancient myths—lives with her grandmother in a small conservative Texas town. For years Raya has hidden her feelings for her best friend and true love, Sarah. When the two are caught in an intimate moment, they are sent to Friendly Saviors: a re-education camp meant to "fix" them and make them heterosexual. Upon arrival Raya vows to assume the mythic role of Orpheus to save them both and to return them to the world of the living, at any cost.
Major Nina Lacour vibes from that cover! I'm tentatively excited for this book, as I've heard some mixed reviews about it from some great queer readers who read this in advance. Nevertheless, the topic that this book explores sounds both necessary and painfully relevant to today's global political climate on queer issues. Be sure to seek out the content warnings for this book in particular if you're diving in, friend! Take care of yourself first!
Releases on the 8th of October. Add this book on Goodreads.
---
Rogue Heart by Axie Oh
NEO BEIJING, 2201. Two years after the Battle of Neo Seoul, eighteen-year-old telepath Ama works by day in a cafe and moonlights as a lounge singer in a smoky bar at night. She's anonymous, she's safe from the seemingly never-ending war, and that's how she'd like to stay. But then PHNX, a resistance group specializing in espionage and covert missions, approaches her with an offer to expose a government experiment exactly like the one she fled. Soon, Ama is traveling with PHNX on a series of dangerous assignments, using her telepathic powers to aid the rebellion against the authoritarian Alliance.

As the war ramps up, PHNX is given its most dangerous mission yet: to infiltrate the base of the Alliance's new war commander, a young man rumored to have no fear of death. But when Ama sees the commander for the first time, she discovers his identity: Alex Kim, the boy she once loved and who betrayed her.

Now, Ama must use her telepathic abilities to pose as an officer in Alex's elite guard, manipulating Alex's mind so that he doesn't recognize her. As the final battle approaches, Ama struggles with her mission and her feelings for Alex. Will she be able to carry out her task? Or will she give up everything for Alex again—only to be betrayed once more?
I am so here for hard sci-fi stories set in East Asian settings! This book is a sequel to Rebel Seoul, which is set in South Korea. The premise of this book sounds intense and very intriguing (a lost love working for the enemy? a telepathic cafe-worker who moonlights as a lounge singer?), and I hope that it'll be as thrilling a ride as the first one for fans of the series!
Releases on the 8th of October. Add this book on Goodreads.
---
A Kingdom for a Stage by Heidi Heilig
Jetta is a prisoner. A prisoner of the armee, a prisoner of fate, and a prisoner of her own madness. Held captive in Hell's Court—now the workshop of Theodora, the armee engineer and future queen of Chakrana—Jetta knows she needs to escape. But Theodora has the most tempting bait—a daily dose of a medication that treats Jetta's madness.

But the cost is high. In exchange, Jetta must use her power over dead spirits to trap their souls into flying machines—ones armed with enough firepower to destroy every village in Chakrana. And Theodora and her armee also control Le Trépas—a terrifying necromancer who once had all of Chakrana under his thumb, and Jetta's biological father. Jetta fears the more she uses her powers, the more she will be like Le Trépas—especially now that she has brought her brother, Akra, back from the dead.

Jetta knows Le Trépas can't be trusted. But when Akra teams up with Leo, the handsome smuggler who abandoned her, to pull off an incredible escape, they insist on bringing the necromancer along. The rebels are eager to use Le Trépas's and Jetta's combined magic against the invading colonists. Soon Jetta will face the choice between saving all of Chakrana or becoming like her father, and she isn't sure which she'll choose.
How cool does this setting sound?? I'm really intrigued by the idea of colonialism explored through a setting so full of magic and restless dead spirits, and I've heard so many good things about Heidi Heilig's writing that this will definitely be on my radar! That cover is also très eerie too.
Releases on the 8th of October. Add this book on Goodreads.
---
Reveal Me by Tahereh Mafi
The explosive revelations in Defy Me have left readers reeling and desperate for answers. This fourth and final novella in the series will bring readers back to the world of the Shatter Me before the final novel installment hits shelves in winter 2020.
Shatter Me fans rejoice! The final companion novella to the series is here! This book follows the perspective of the charismatic Kenji Kishimoto, who has been a constant source of humor and comic relief throughout the previous books. This series has a reputation for its absolutely stunning covers, and Reveal Me's magenta, glitter-filled jacket definitely stands out as well. Hopefully this short novel will serve as a good appetiser for fans of the series before the final book releases next year!
Releases on the 8th of October. Add this book on Goodreads.
---
Book News
Cover Reveal: The Girl and the Ghost by Hanna Alkaf
When CW sent this to my inbox to be featured for today's post, dear friend, I gasped. Hanna's writing and stories have been so very dear to me as a Malaysian, and this cover is absolutely everything. I love the colors, the subtle baju kurung, the creepy depiction of the titular ghost in the story (just in time for spoopy month!), and I'm so so excited to hold this in my hands come release date. 2020 is all too far away.
---
Cover Reveal: What if a Fish by Anika Fajardo
This vibrant cover is easily captivating, and makes me so interested in the book! I adore the bright colors and whimsical setting, and the marine nerd in me greatly appreciates the sea creatures taking center stage in the cover art. I've definitely added this to my TBR!
---
Cover Reveal: The Falling in Love Montage by Ciara Smyth
How sweet is this cover??? I'm delighted that we're getting more explicit f/f rep in books recently! This would've meant a lot to me as a kid, and I'm positive it'll also make our world a little more colorful for the queer teens growing up today. I also love the warm palette in the cover art!
---
Cover Reveal: Hunted by the Sky by Tanaz Bhathena
This cover is absolutely stunning. We definitely don't get enough South Asian representation in the kidlit community, much less a cover as fierce and bright as this one! I'm also super intrigued by the book description—a fantasy set in a medieval India where girls wield both weapons and magic? Absolutely sign me up.
---
Cover Reveal: Forest of Souls by Lori M. Lee
This week is just packed to the BRIM with amazing cover reveals! I had the honor of making the promo graphics for Lori's book way back in May, and I'm beyond ecstatic to see the gorgeous cover that will accompany Lori's deeply magical story. Sirscha's golden eyes! The shadows of the forest on her face! This book is going to be an easy add to the anticipated 2020 shelf.
---
Cover Reveal: Faith: Taking Flight by Julie Murphy
Friends, I think this may actually be the first time I've seen an unapologetically fat superheroine on a YA novel cover? This looks absolutely incredible, and I'm really grateful that several novels celebrating plus-size stories have been released lately. Body positivity is something that I genuinely struggle with as well, and I know a younger me would've grown up with her head held a little higher if she saw more fat protagonists living their BEST lives in the books she read. I can't wait for this!
---
Cover Reveal: Ghost Wood Song by Erica Waters
I got chills from reading the blurb for this one. What a good premise! I didn't know I wanted a spoopy take on bluegrass and rural Southern vibes set near a deep dark woods until I read this post. I'm also personally super fond of stories with gothic themes, so I'm thrilled that more and more diverse gothic books are getting published lately. This one in particular has a bisexual protagonist too!
---
Cover + Title Reveal: The Ballad of Songbirds and Snakes by Suzanne Collins
The Hunger Games is back, friends. Following the news surrounding this new Panem prequel propelled me all the way back to the memories of being an avid reader in 2012-2013, and honestly? I'm here for it. This series, hyped though it's been, was one of my definitive novels and also my introduction to YA fiction, as I'm sure is the same for many readers now as well! I'm so excited for this return to a familiar universe to see what themes and stories unravel in this new installment.
---
Book Announcement: An Ember in the Ashes is getting prequel graphic novels!
I'M SO HYPE. This new trend of adapting YA novels to comics/graphic novels is a train I am FULLY BOARDED, and I'm so so thrilled to be able to access these stories in all new formats with such amazing art. This also definitely pushes the Ember series WAY up my own TBR, especially since people have been recommending Sabaa's books to me for so long!
---
Book Announcement: A Zimbabwean fantasy about an occult library forthcoming from TL Huchu and Tor Books!
Boy, I can't tell you how squeaky I was when I read this announcement. This premise hits so many of my favorite things dead-on: a good amount of intrigue, spooky libraries, solid stakes, all wrapped up in a diverse fantasy setting? I need this, and I need it nowww.
---
Book Announcement: Rivers Solomon's gothic novel on the history of racism and marginalisation in America!
How fascinating does this book already sound? It sounds like it's going to be exploring a lot of heavy and dark topics through the lens of the paranormal, and I'm really interested to see where the author takes these themes and how they weave them together with the narrative. Rivers also previously wrote An Unkindness of Ghosts, which I know CW & Xiaolong really liked! You can read their 5 reasons to pick up the book here.
---
From Page to Screen: Shadow and Bone's Netflix adaptation now has a cast!
So if you've been anywhere near the book community online this week, you'll definitely have caught wind of this news! I haven't read the trilogy myself, but I know that this is a beloved series in so many people's hearts that I really hope this series does the story justice! (Also Jessie Mei Li is out here looking like an absolute badass and I am. So here. For it.)
---
Book Community Spotlight
In keeping with #LatinxHeritageMonth, this week's featured community members are all wonderful Latinx bookish people who are doing the great work of supporting Latinx readers and writers as well!
Book Blogger: Adriana from Boricua Reads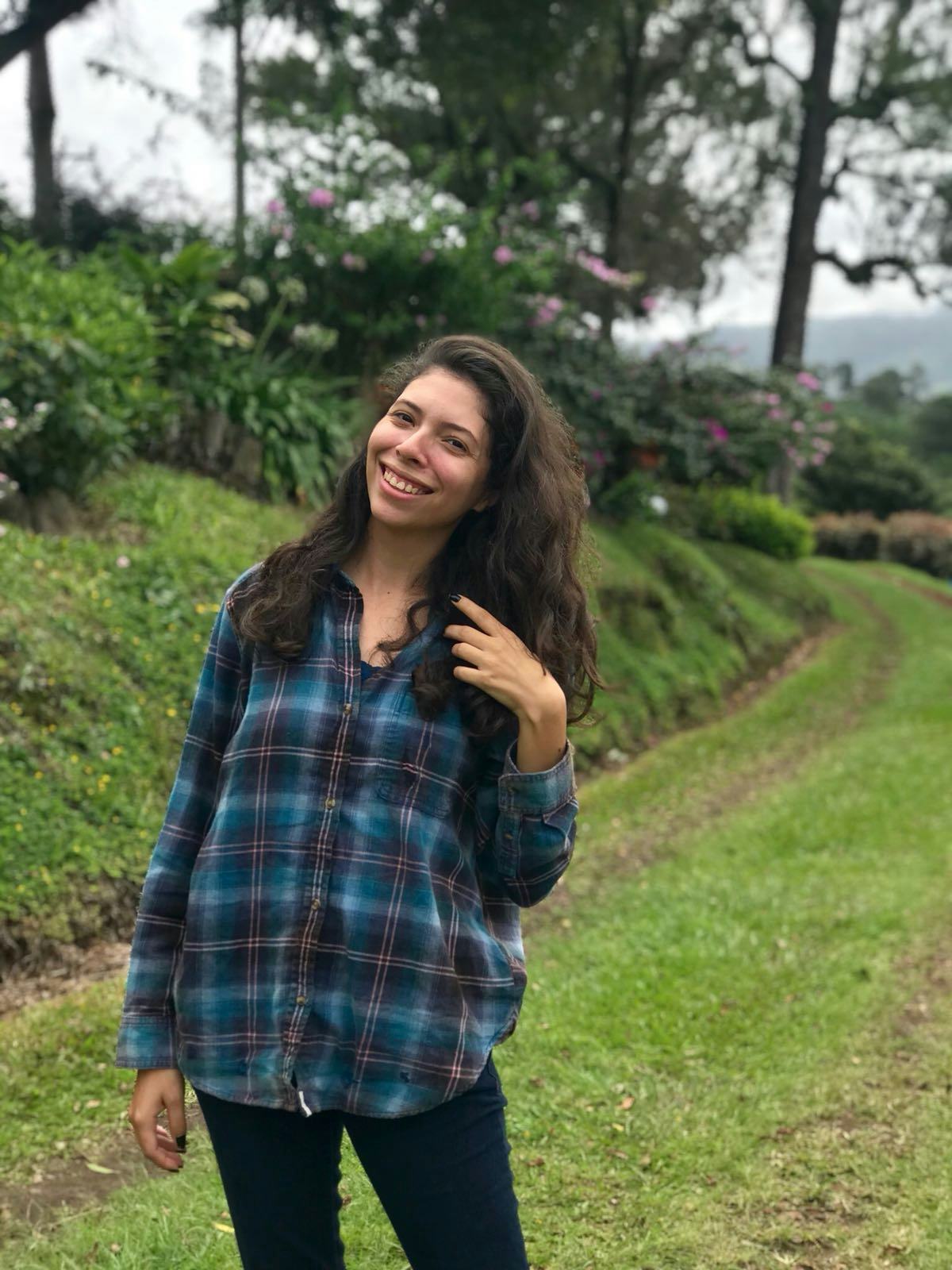 Adriana is an incredible book blogger, writer, and the creator of the #ReadLatinx hashtag, which aims to celebrate and uplift books written and/or illustrated by Latinx creators! She is currently doing an interview series on her blog called "¡Vamos a hablar!", where she talks to a stunning lineup of Latinx creators in the bookish industry about their journeys and their work. I'm particularly fond of her interview with Nina Moreno, the author of Don't Date Rosa Santos, and their discussions of the book and the inspiration behind it.
Follow Adriana on her blog, Twitter and Instagram!
---
Bookstagrammer: Carmen from Tomes and Textiles
Hi excuse me as I fangirl over the absolute perfection that is this photo. Carmen's photos are absolutely exquisite, and so refreshingly one-of-a-kind—the creativity in all her compositions and the tapestries she features are so stunning! I absolutely love this sweeping and elegant style of showcasing the books she's reading, and will definitely look forward to seeing more from Carmen in the future.
Follow her on her bookstagram and Twitter!
---
Booktuber: Roxane from The Novel Sanctuary
This highlight comes to you by way of Joce and Cuddle here at the Pond! Roxane is an amazing Puerto Rican booktuber with the most ADORABLE black cat called Galileo. You can check out her book recommendations for Latinx Heritage Month, where she outlines a diverse lineup of books by Latinx authors you should pick up, and also briefly talks about the themes of each one! I've already added a handful of the books she mentioned to my ever-growing TBR too (oops, but not really).
You can find Roxane on her booktube channel, Instagram, and Twitter.
A thank-you note from Sprout
Friends! We have reached the end of Sprout's first post! I can't thank you all enough for the loving support you've shown us ever since the co-blogger announcement. To be here at the Pond is an incredible honor, and we're so excited to be bringing you guys The Pond Book News from here on out! We also have a couple other projects in the works (Sprout is helping Xiaolong out with the Pondathon too!) that we can't wait to show you down the line as well. So until then friends, keep listening to the trees!