Our Friend is Here! is a guest feature at The Quiet Pond, where authors, creatives, and fellow readers, are invited to 'visit' the Pond! In Our Friend is Here! guest posts, our visitors (as their very own unique character!) have a friendly conversation about anything related to books or being a reader — and become friends with Xiaolong and friends.

Our Friend is Here: Latinx Heritage Month Edition is a month-long event at The Quiet Pond, where between September 15th and October 15th, Latinx authors and bookish content creators are invited to celebrate being Latinx and Latinx books. Find the introduction post for Latinx Heritage Month at The Quiet Pond here.
Last year, a group of wonderful Latinx book bloggers organised the book community to come together and celebrate the release of Don't Date Rosa Santos by getting everyone to share pictures of us wearing yellow! The #YellowForRosa hashtag exploded, and it was so wonderful to see a community come together for the love of one book – which was very much in the spirit of Don't Date Rosa Santos.
Unsurprisingly, when I read Don't Date Rosa Santos, I loved it! This book is such a gem; it's about a community coming together, falling in love, family curses, and Cuban diaspora experiences. You can imagine how delighted I was, then, to learn that Nina is publishing another book that takes place in the same town as Don't Date Rosa Santos: Our Way Back to Always! (Add it on Goodreads, while you're at it!)
I am so delighted to have Nina visiting us at the Pond today to celebrate Latinx Heritage Month with us. I am so excited for Nina and her sophomore book (and I was over the moon that I could ask her a question about it – I'm just so curious!). Nina visits us at the Pond as a golden turtle (if you know, you know!), and I'm so happy she's here today.
But, before I share my interview with you, I want to take the opportunity to yell about my undying love for Don't Date Rosa Santos!
---
Don't Date Rosa Santos by Nina Moreno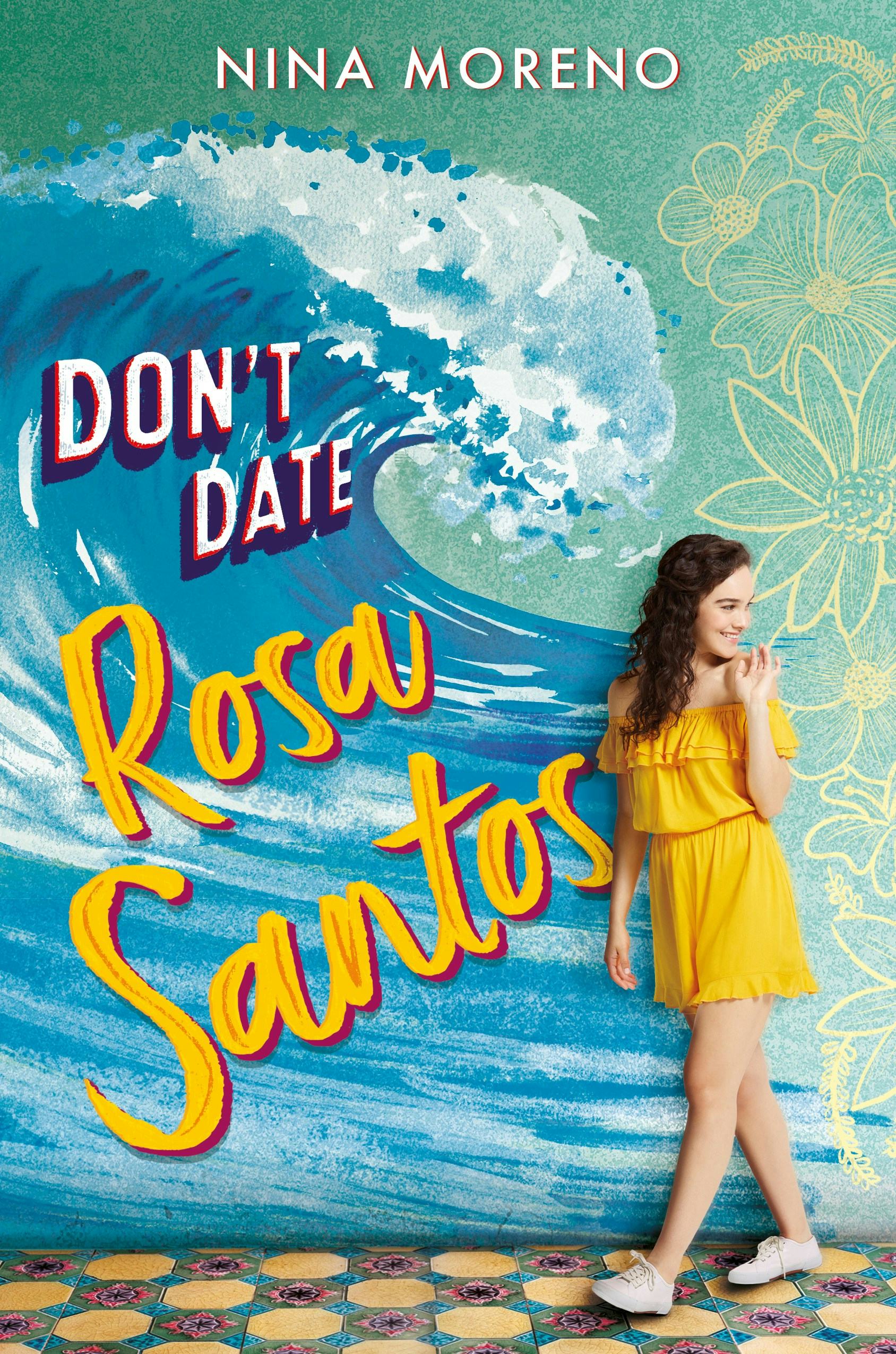 Rosa Santos is cursed by the sea-at least, that's what they say. Dating her is bad news, especially if you're a boy with a boat.

But Rosa feels more caught than cursed. Caught between cultures and choices. Between her abuela, a beloved healer and pillar of their community, and her mother, an artist who crashes in and out of her life like a hurricane. Between Port Coral, the quirky South Florida town they call home, and Cuba, the island her abuela refuses to talk about.

As her college decision looms, Rosa collides – literally – with Alex Aquino, the mysterious boy with tattoos of the ocean whose family owns the marina. With her heart, her family, and her future on the line, can Rosa break a curse and find her place beyond the horizon?
If you think this sounds delightful, then you'd be absolutely right! Don't Date Rosa Santos is a fantastic book – it has its soft and sweet moments, but there's also bittersweet and heavier moments, and when you bring it altogether, it's a wonderful portrait of Rosa Santos at the crossroads of her life.
Goodreads | Book Depository | Indiebound | Bookshop
---
Author Interview: Nina Moreno
Xiaolong: Hi Nina! A huge and warm welcome to The Quiet Pond – it's so great to have you visit and we're so excited to have you here today! For our friends out there who haven't met you before, can you please tell us a little bit about yourself?
Nina: Hi! I'm so excited to be on your beautiful blog! I'm Nina Moreno, author of Don't Date Rosa Santos and the upcoming Our Way Back to Always. I write YA stories about disaster Latinx teens falling in love and figuring themselves out. I live in Florida, but am still too far from the beach as far as I'm concerned.
Xiaolong: I read your first book, Don't Date Rosa Santos last year and loved it so much! One of my favourite things about Don't Date Rosa Santos is that it ties together all these threads in Rosa's life: making a college decision, her relationship with her culture and identity, fighting for Port Coral, family curses– so many things! The cherry on top for me was that I felt how genuine the book was. What was the 'place' you were writing from when you wrote Don't Date Rosa Santos?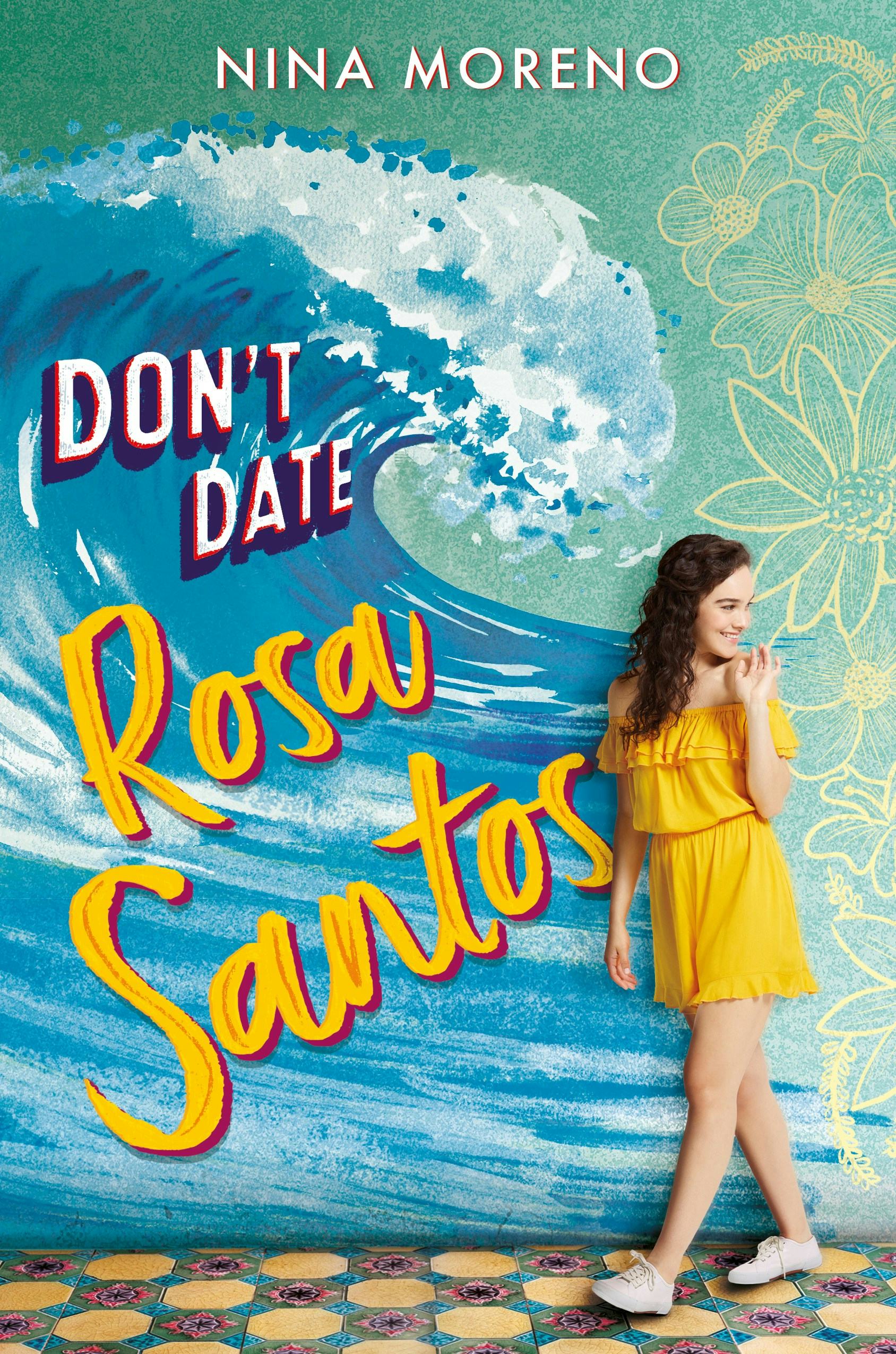 Nina: Thank you! I wrote Rosa while I was on submission with another book that wasn't selling. There are still so many things I love about that first book, but in my frustration and fear, I decided to just go for it and write a book that was the most me. Something that could hopefully sit next to all the YA contemporaries I loved, but in a world where someone like me could be fully realized. And I wanted my influences and culture everywhere. Not added quickly as a background character's last name, but as the beating heart of the story.
Xiaolong: What really stuck out to me in Don't Date Rosa Santos was her relationship with her diaspora Cuban identity – something that, I am sure, a lot of Cuban readers will really relate to. What is something that you hope young readers, especially young Cuban readers, will take away from Rosa's journey and growth?
Nina: Something I've been really blessed to hear from readers is how seen they felt by reading Rosa's story, and that's the whole entire dream as a fellow Cuban-American. I want all next generation kids to know they are valid and real and enough, even as we figure out new paths for ourselves. One that might not look like our parents. We may lose pieces in the journey, but we take our culture with us. And I have to believe there's also something beautiful that happens in that evolution.
Xiaolong: A huge congratulations on your sophomore book, On Our Way Back to Always! I love that we are returning to Port Coral On Our Way Back to Always; I loved the gentle but spirited atmosphere, loved the people and how everyone at Port Coral feels like family, and just how warm Port Coral felt on the page. Is there a story behind your inspiration for Port Coral?
Nina: I remember once talking about the show Gilmore Girls with a friend and thinking, "Yeah, but where's our Stars Hollow?" I love the idea of these aesthetically beautiful small towns filled with funny neighbors, seasonal festivals, and that welcoming town square, but so often it feels like we're recurring guests in someone else's perfect hometown. POC might get a spot or two in the all-white cast, but check your culture at the door. So, I made Port Coral. And I did it in Florida, because I need the dream, too.
Xiaolong: I'm really excited to return to Port Coral and get to know Luisa and Sam and read their story. Can you give us a few hints about what we can look forward to in On Our Way Back to Always?
Nina: Writing a second book is as hard as everyone says, but what has kept me going is how much I love Luisa and Sam and the chance to write a dual-POV. Unlike DDRS, this is very much both of their stories. Through Sam I got to explore what the year after loss looks like. The shape grief takes when it changes all your next big steps during your senior year. And Luisa is my anxious inner voice. She's so sincere, hilarious, and insecure, but still so bold. Their individual journeys coming together into this romantic story over a rediscovered bucket list has been such a joy to work on this year.
Xiaolong: Thank you so much for visiting today, Nina! Before you go, here's a question I like to ask all of our visitors at the Pond: What is a food that reminds you of home, whatever or whoever that may be?
Nina: I love the phrasing of that question! "Whatever or whoever that may be?" Oh, my heart. It would definitely be my mom's holiday meals. Arroz congrí and pernil with platano maduros and aquacate. Which is basically just a perfectly seasoned plate of rice with black beans, roasted pork, sweet plantains, and sliced avocado.
And now, I'm starving and should really give my mom a call.
---
About the Author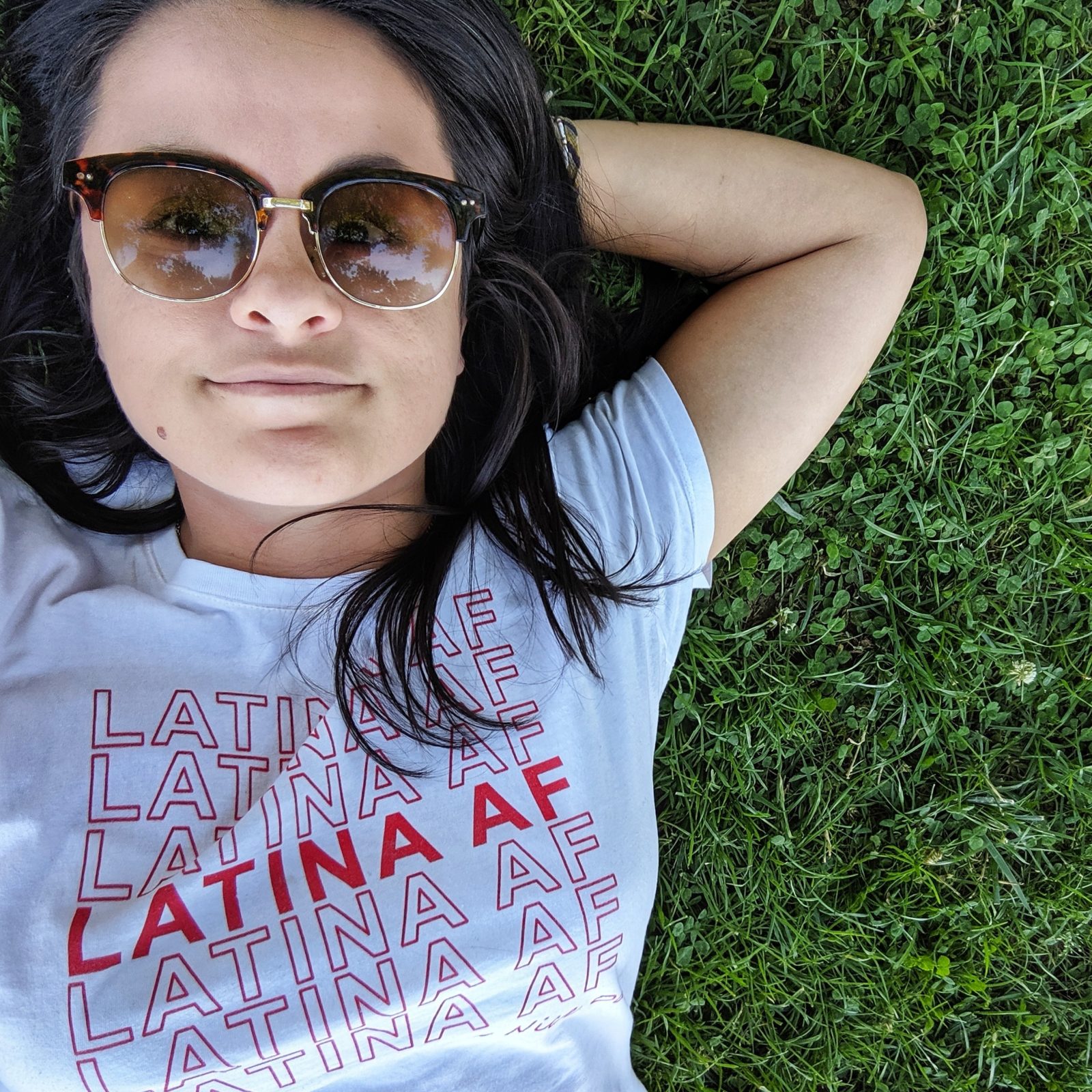 Nina Moreno was born and raised in Miami until a hurricane sent her family toward the pines of Georgia where she picked up an accent. She's a proud University of Florida Gator who once had her dream job of shelving books at the library. Inspired by the folklore and stories passed down to her from her Cuban and Colombian family, she now writes about Latinas chasing their dreams, falling in love, and navigating life in the hyphen. Her first novel, Don't Date Rosa Santos, is available now from Little Brown for Young Readers and was a Junior Library Guild Selection, Indie Next Pick for teen readers, and SIBA Okra Pick. Her upcoming novel, Our Way Back to Always, will be out from LBYR in Spring 2021.